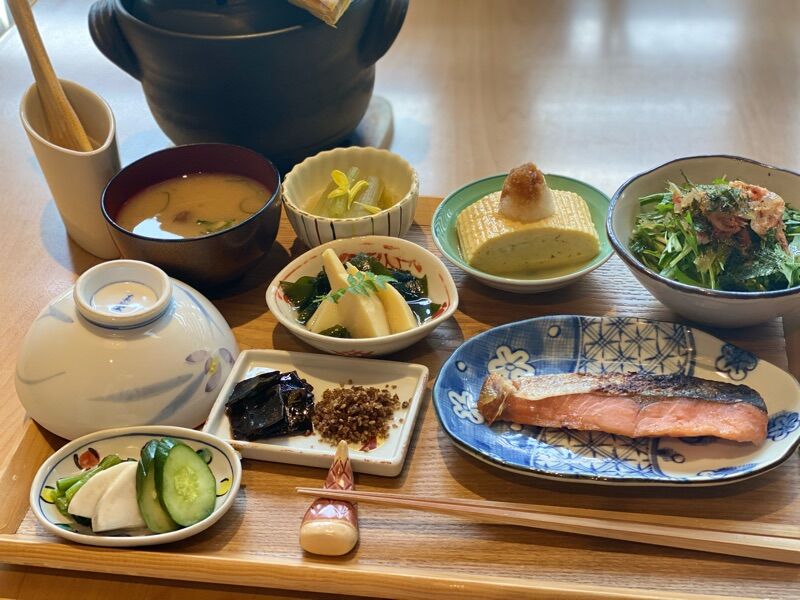 IMARI's breakfast 1,700 yen (tax included)
*We only take reservations by phone.
Due to the very high volume of inquiries on social media, we would like to reiterate our restaurant reservation process.
We only take reservations by phone. We have English-speaking staff, so please feel free to contact us. We do not accept any online reservations or reservations by message.
When making a reservation by phone, please provide your name, contact number, date and time, and number of dishes.
However, we may not be able to answer the phone during business hours. We would appreciate your understanding and cooperation, as the telephone is most easily accessible between 11:00 am and 5:00 pm Japan time.
Our breakfast time menu will be only one type. We are limited to 30 groups of first-come, first-served reservations, so if you wish to dine with us, you must make a reservation in advance.
Please select your desired reservation time from the list below. 【 7:30 am/8:00 am/8:30 am/9:00 am/9:30 am/10:00 am 】
Reservations and cancellations are accepted up to 30 minutes prior to your desired reservation time.
We will serve food according to your reservation time, so please be on time.